"Montana Grand Prix" Ice Skating Competition Trophy Logo
The Problem:
Client wants outdated, misleading event logo for skating competition replaced
My Solution:
My new logo was engraved on a crystal trophy to award to the top three performers.
Below is the finished product (trophy with logo)  and the happy recipients.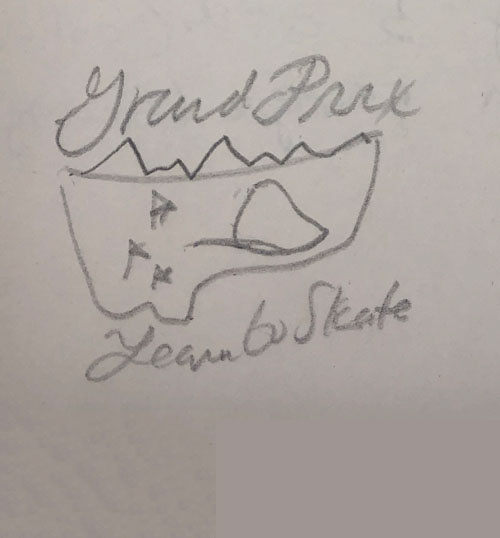 The old logo is:
Race-themed -this is confusing, because an Ice Skating Competition is not a race
The style is out dated (1990's)
The implementation in rudimentary (MS Paint)
FYI "Learn to Skate" is the official name of the skating program
AFTER  ReDesign 
(Adobe Photoshop and Illustrator)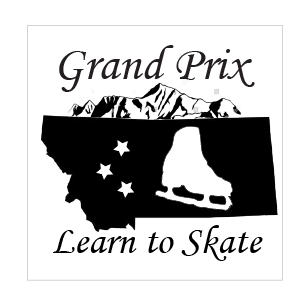 Ice skating-themed (not race-themed) with a figure skate in silhouette

Stars represent the 3 cities where the 3 competitions are held
State of Montana shown in silhouette
A mountain range represents "Montana style"
The Process

Inquiries into the client's needs was conducted after the initial request to "make my logo pretty"
Who is the intended audience? 
What format will the end product be delivered in? 
What is the deadline for ordering the trophies' engraving? 
What file formats does the engraver require?
After a week of texting and emailing sketches, the three cities' competition leaders agreed upon the design shown.
Summary
A Big Success: 
The customer was thrilled
The winners were happy

Three more designs have been ordered for next year.
Smooth the image, update the font, 
rename the competition to something sharper, such as "Skate the State" (my idea)